Osmosis
Osmosis refers diffusion of water molecules through a semipermeable membrane from a place of higher water concentration to a place of lower water concentration until the concentration on both sides is equal.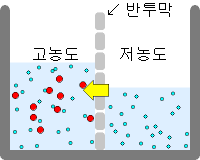 It is the same principle that plants absorb water from the soil. A low concentration of water in the soil is transferred to the interior of the plant at high concentrations by osmosis.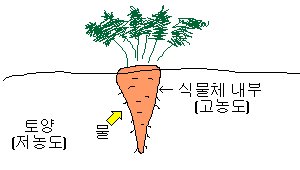 Therefore, if the concentration of the fertilizer is too high, the water inside the plant will come out.